Hello everyone, in this guide I'd like to show you how you can get a ton of premium language learning materials from Innovative Languages for just $1. Yes, you read that right. A single US Dollar can get you thousands of lessons – in 31 different languages!
Read on how to do this.
I discovered the offer when I recently signed up to HungarianPod101. When I was trying to sign up to a premium membership they offered me a huge welcoming package for just $1. This welcome package allowed me to download everything on the website. We're talking hundreds and hundreds of lessons, audio files, transcripts and much more.
So today I'll show you how you can do this as well.
The method also requires a payment card to pay the $1 with.
The offer is as far as I'm aware valid for all 34 languages offered by Innovative Languages. So chances are you should be able to find one you want to learn. Innovative is the company behind the Pod101 series and the Class101 series. Making high quality podcasts for a long time.
Let's get started! This guide shouldn't take more than 10-15 minutes to complete.
Note: While you can download everything for just $1, I strongly recommend supporting the company behind by upgrading to a proper paid membership if you found the materials useful.
Step 1 – Pick a language
List of languages:
Now you've picked a language (or several) let's get you signed up to take advantage of this great offer. I'm signing up for SwedishPod101 to show you the process.
Step 2 – Sign up for a lifetime free basic account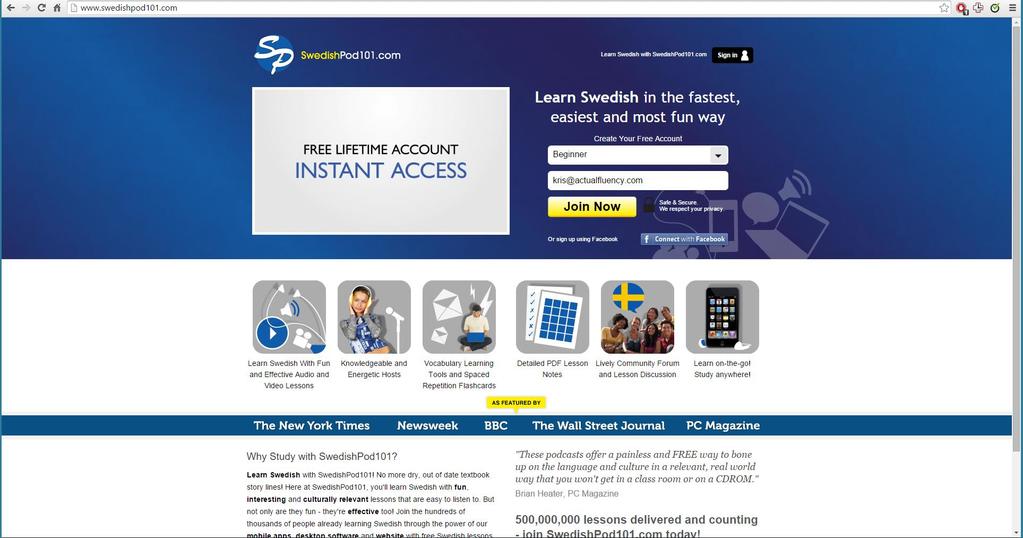 Step 3 – Choose whether you want to get the word of the day sent to your email

Step 4 – Accept the insane welcome offer
The offer looks like this: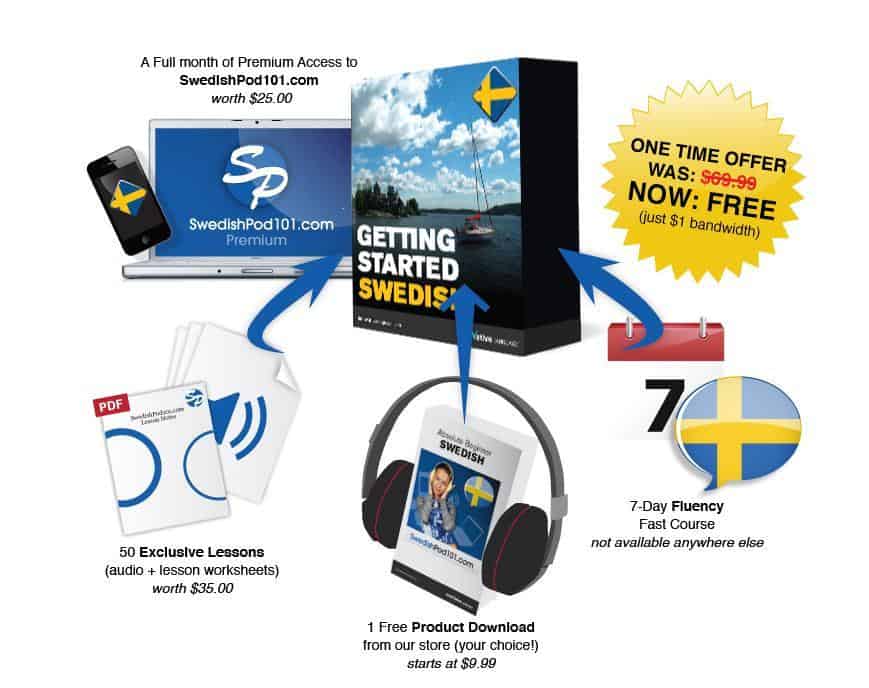 Click the red button to get started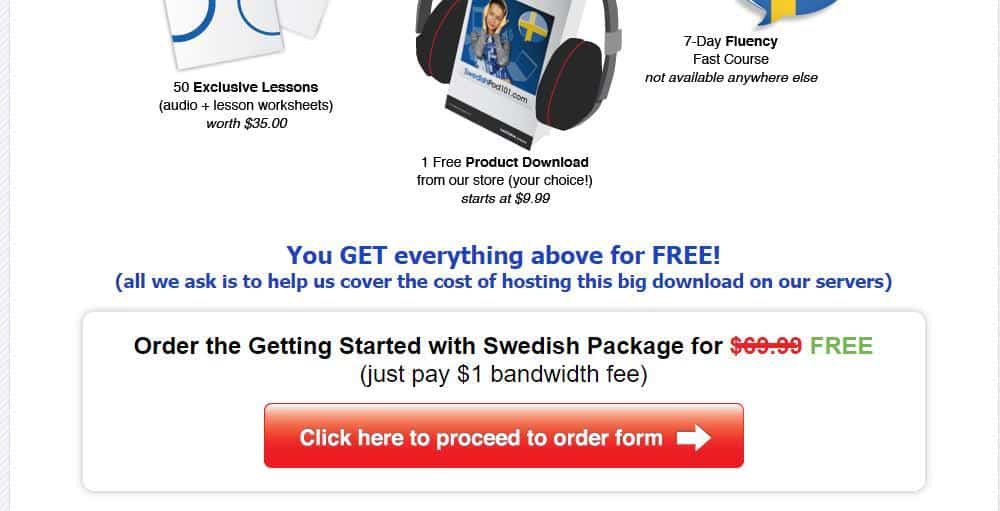 Step 5 – Fill in your details and credit card information
Note: You will be charged $1 for this incredible package. If you cancel your membership before the 30 days are up, this is everything you pay!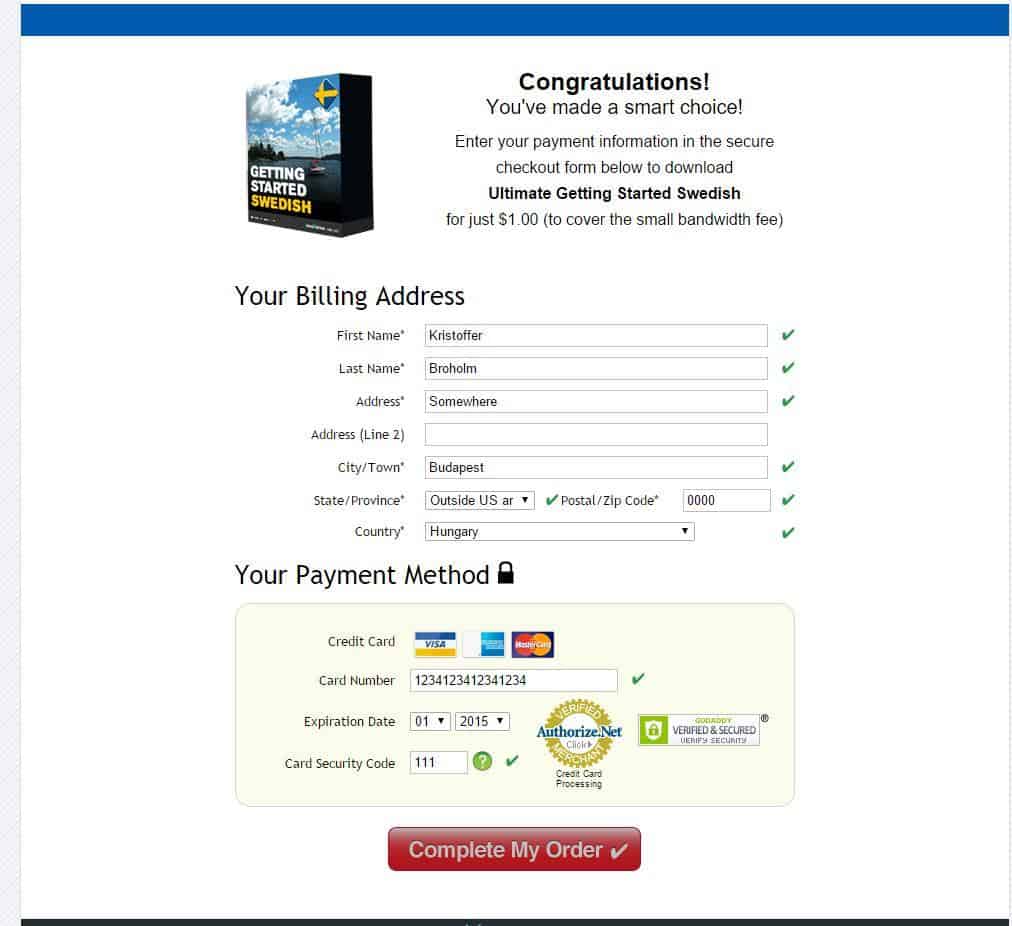 Step 6 – Activate your account in your email client
Before your account is active you need to activate it in the email client. Look for an email that looks a bit like this:

Step 7 – Click the activate button within the email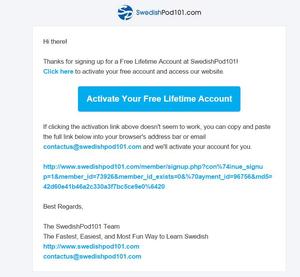 Optional Step: Download free product from Innovative Languages store
When you sign up to an account you can get a free product from the innovative language store. However, this isn't that attractive as the products are simply made from content already found in the premium membership. Since this guide teaches you how to download everything, there isn't much use in the products.
You can download them though if you prefer a very organised starting point, where you can follow their recommendations. Rather than downloading the entire library.
If you're not interested in downloading a product, move on to the next step.
Go to the Innovative Language Store and pick a product:
http://store.innovativelanguage.com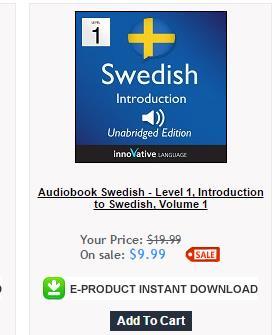 I've chosen the Swedish Level 1 Product
During the checkout process enter the coupon code you received after signing up to premium in the field. You will get 100% discount.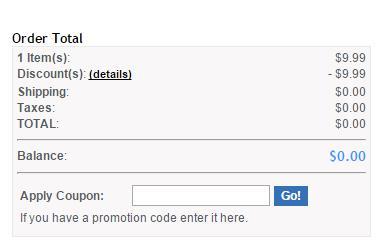 Simply click the next step and download your free product.
Step 8 – You will be logged into your new account, click on Study Tools – My Feed in the top menu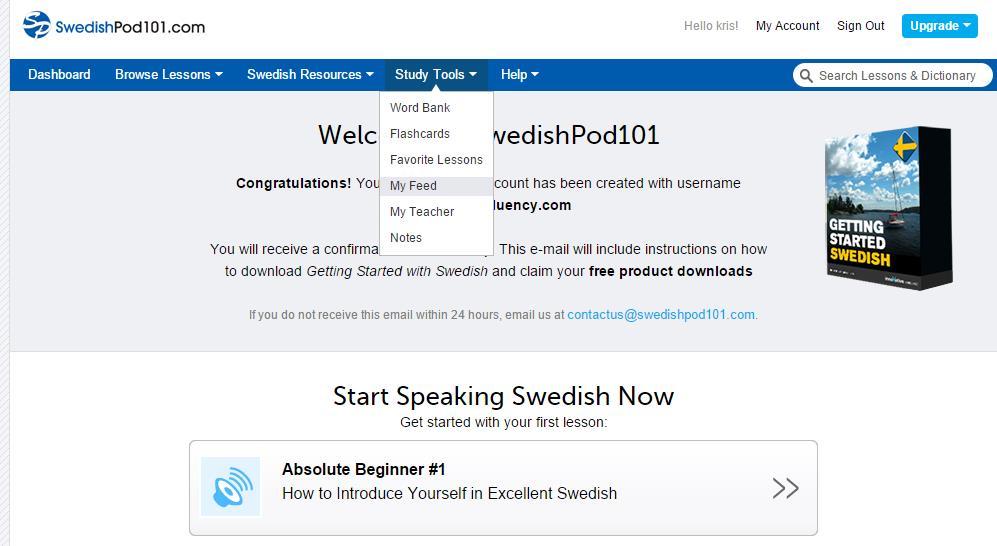 Step 9 – Choose everything you're interested in downloading. I prefer audio content: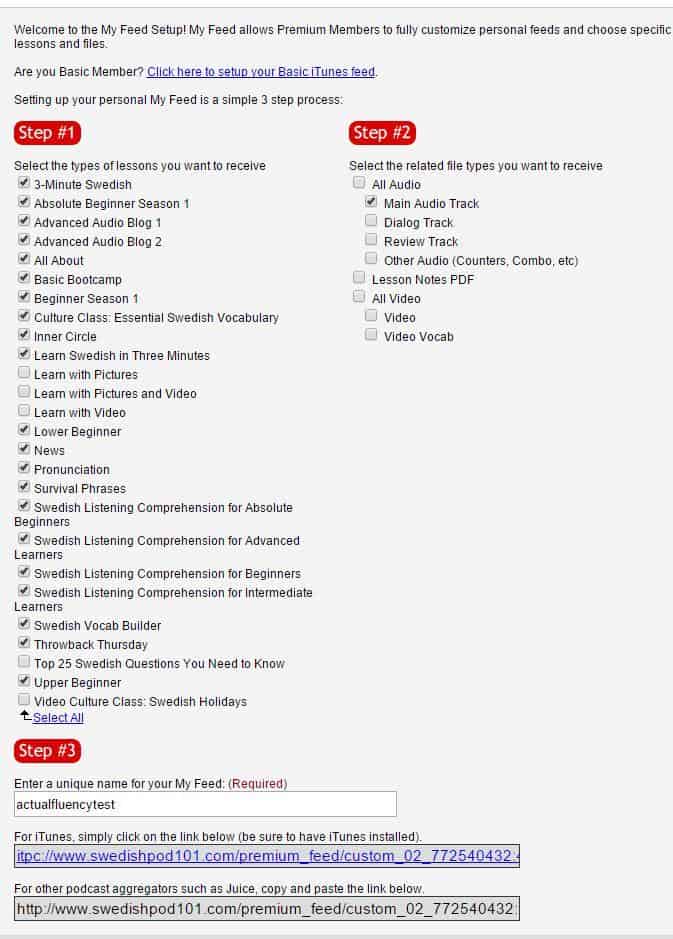 Keep this page open, you'll need this information in a second.
Step 10 – Download Juice Podcast Receiver
Go to: http://juicereceiver.sourceforge.net/ and download the appropriate version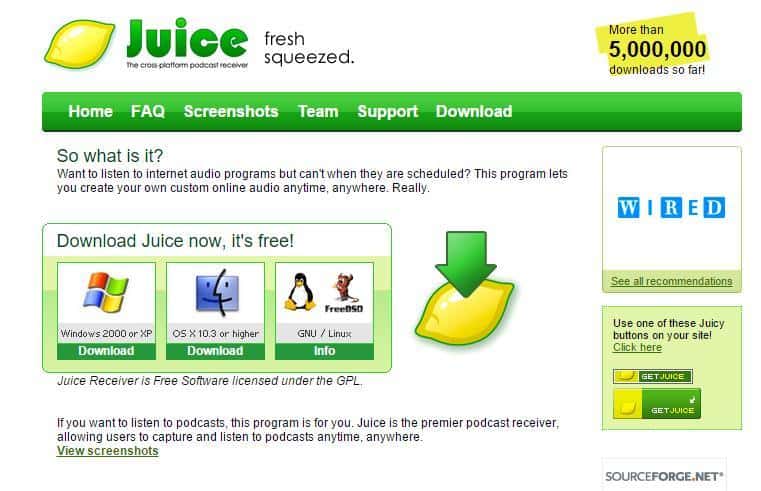 Step 11 – Install Juice
Simply follow the instructions to install the software.
Step 12 – Open and configure Juice
Click the green plus to add a new feed.

Now we need the URL from step 7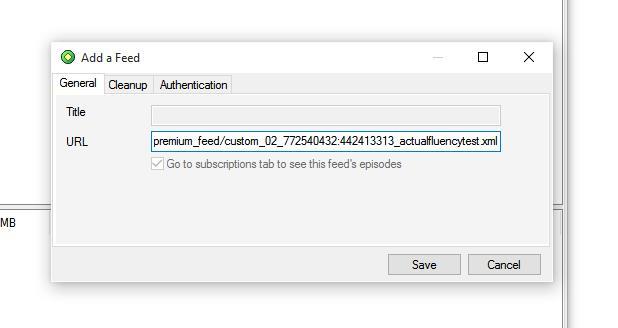 Add the URL and click "Authentication"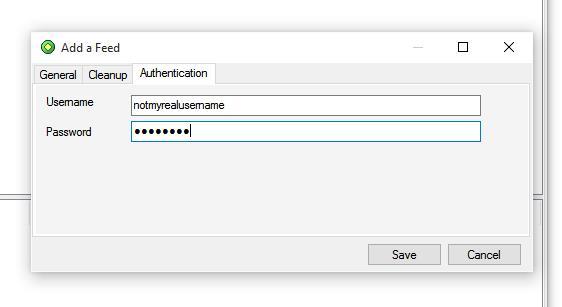 Add your login details, which can be found in the welcome email. Click save.
Step 13 – Downloading all the content
If you have added the feed correctly Juice will populate the lower screen with all the content available to you. Simply tick the files you want to download. Unfortunately there is no easy or fast way to do this. Just tick off everything you want.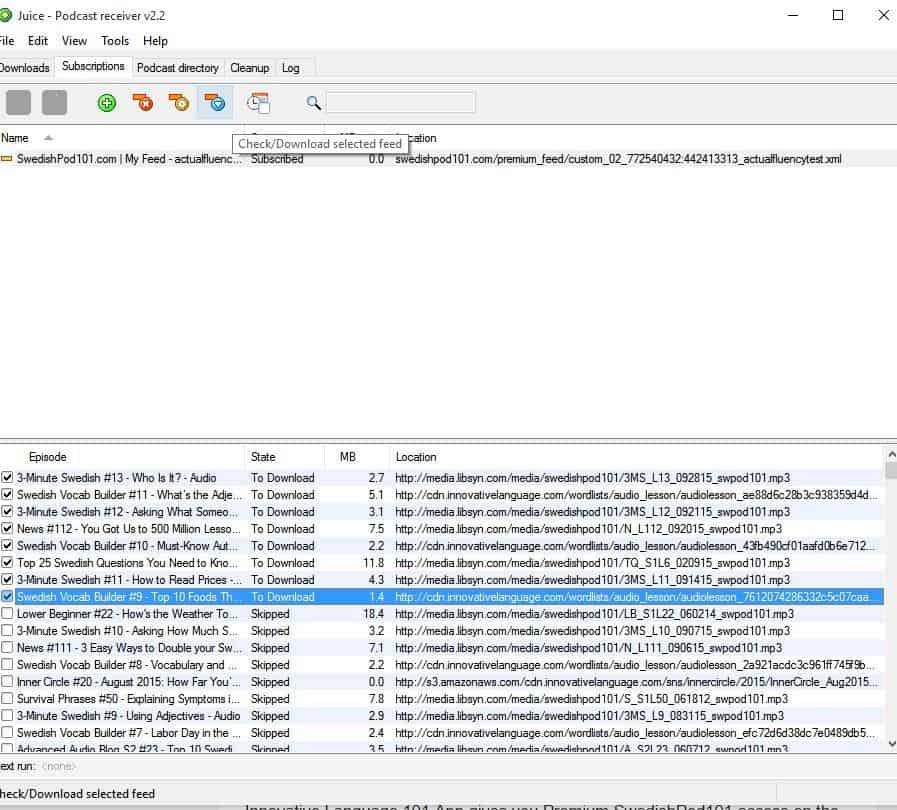 When you've selected everything you want, hit the blue arrow up top "Check/Download selected feed"
The files should start downloading. You can go to the downloads tab to confirm:

Step 14 – Enjoy your (almost) free premium content and have fun learning!
If you want to be sure not to renew your premium account at the normal price level, be sure to go to my account and disable auto-renewal. Otherwise you'll be billed $25 per month.
However, I'd strong consider supporting Innovative Languages as they put out so much quality material and using this guide you just got enough language learning material to keep you entertained for a very long time. I did not cancel my Hungarian or my Russian subscription because I want to support the company.
I hope you enjoyed this guide. If you have any questions or comments below – fire away!
Here's the list of languages again. Pick one and Go to step 2 above 🙂
List of Languages:
Disclaimer: I am an affiliate of Innovative Languages, meaning I get a small commission at no further cost to you, should you decide to join using my links above. I wholeheartedly believe this is among the best offers available to language learners and I use Pod101 myself every day to learn Hungarian.